wh-crv-offer-july-desktop

wh-civic-offer-june-desktop

hero-summer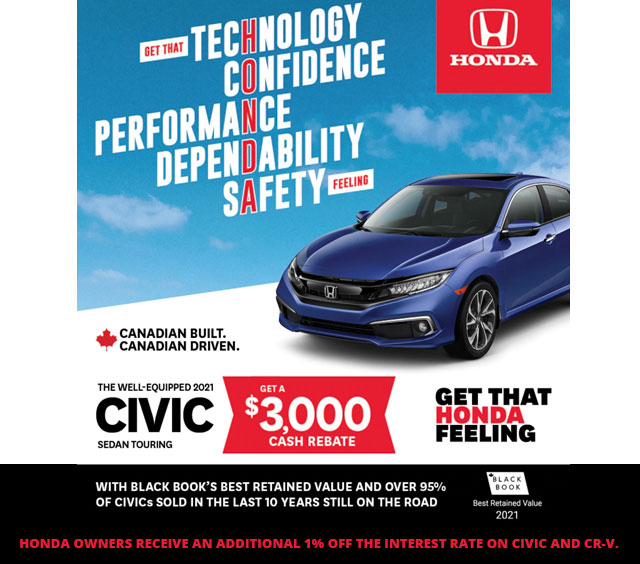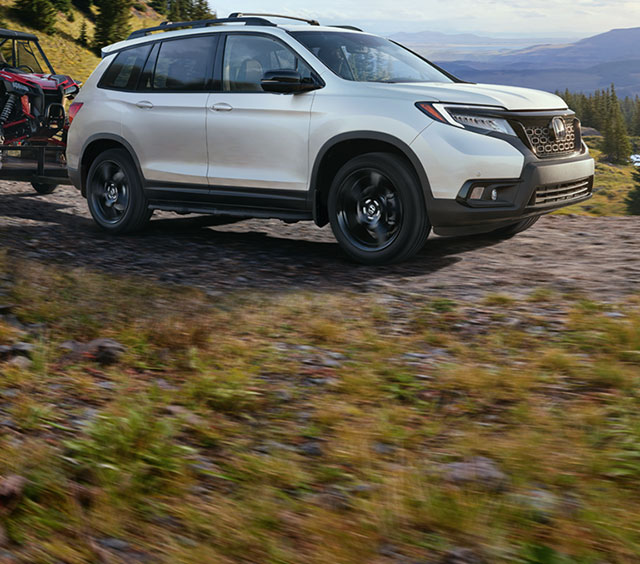 wh-civic-offer-june-mobile
Great staff and product! I recommend Jamie Fisher as a salesman and more importantly as a human being. He takes the time to know a client's needs, is caring, honest and does not use pressure tactics. Service department has always been great. Mark in financing is top notch as well.
No mumbo jumbo, correct, straight forward and realible. I absolutely recommend them over the others.
Big thanks to Mark, Jeff, and Wes! They did a phenomenal job at setting me up with my new Accord. Things could not have gone more smoothly, and the car itself runs beautifully!
Had a great experience buying a vehicle from Westwood Honda. It was a seamless, pressure free experience which I appreciate. Special thanks to Jeff from sales who went out of his way to ensure we had an enjoyable car buying experience.
Stanley J.
03:57 27 Jul 21
Had a fantastic experience buying my Honda CR-V EXL with Eddie Vai! Eddie made the transition so much easier, especially when it came to trading in my vehicle (2006 Pontiac Vibe), as other dealerships refused to trade in my car. I got decent value for my old car and used that to get my extended warranty. Thanks Westwood Honda for making it easy and convenient!
Great prompt service with welcoming staff
I'm writing this review to thank Arnell in the parts department for his kindness. He helped me with two accidents that happened close together and was extremely warm. I appreciate friendly and gentle people in professional settings so much. Thank you again Arnell! You made my experience a lot more comfortable.
I had the best service purchasing a new vehicle at Westwood Honda. There were no hassles, no pressure and Franklin (sales) was amazing to work with as was the rest of the team I dealt with. Would definitely recommend this dealership.
The best team good hearted people
Inderjit D.
21:33 16 Jul 21
excellent service, kind and generous staff, no pressure, good priceWes, Jeff, Ivan THANK YOU.
I had a great experience at WESTWOOD HONDA when i was buying a vehicle. HONDA EXL CRV , the sale consultant was great knowledge and very good to deal with.(KELLY Zhang the sales manger was very knowledgeable upon delivery of the vehicle and answered nd questions i had.overall a pleasant experience and would highly recommend to other . I'm glad i came to right place..
RAUTELA F.
06:34 16 Jul 21
This is not the first time we have bought a car from this dealer. We are very pleased with the cooperation. Mark- big greetings and respect for the quality work.
Had a fantastic experience with the Westwood team. I travelled all the way from Surrey to Port Moody to buy a car because the service was prompt, professional and very friendly. I highly recommend this location to buy your next vehicle.
Bought an Accord from Westwood Honda on Friday thanks to the ever helpful and patient salesperson, Mike Ashraf. I visited 3 Honda dealerships while browsing for deals, but it was Mike's hospitality that kept drawing me back here. He was with me from the first till the last step of the process and made this a much easier and much more enjoyable experience. I would HIGHLY recommend Mike Ashraf as he will ensure that you not only get the best customer service experience, but also the best possible deal.I would also like to give a big thank you to Shiobhon Lopez, who was my Financial Services Representative. Not only did she make me feel extremely comfortable, but she also made the most difficult part of this whole process, the payment, an absolute breeze. She was very kind and understanding and made me feel at ease.Despite the fact that this was my very first experience buying a car myself, I don't think that I will possibly have a better one anywhere else, all thanks to Mike and Shiobhon!
Daanyaal S.
20:24 10 Jul 21
Kelly Zhang is amazing! She is detail oriented, friendly, and knowledgeable. Love the brand new Honda Civic 2022😃
Great service received from Steve Paxon. Great customer service! Friendly, knowledgeable and very professional.
It's Honda! They were efficient and nice drivers to take you back home!
Had a great experience with Franklin, very honest, polite and understanding of my priorities.
William M.
18:52 06 Jul 21
Had the pleasure of having Fred Lau assist us with our search for a compact SUV. We were quickly impressed by his knowledge and kind mannerisms. Fred took the time to learn about what my priory needs were.He was quick to offer us to take a test drive which truly helped.Our experience with the service from the entire staff ( including Dan) was memorable. Follow up was amazing!!We came back a second day for a longer test drive. Due to my ergonomic needs Fred was quick to suggest I try other models the same day to ensure all of my needs were addressed and I had the best opportunity to compare.He offered very good advice when looking for a competitive product. He was patient and heard me. He didn't offer me any fluff about items that were not important to me.In the end I found a vehicle that better suited my ergonomic needs, however Fred seemed genuinely happy for me.With his 16 years experience with Honda I would recommend Fred anyone who needs a good listener with a lot of knowledge.
We had a positive experienced with this dealership. Franklin, Joe and Ivan helped us they are very friendly and knowledgeable. Overall experience is great. I will recommend my friends and family to buy here.
Very helpful and nice. Took his time to explain everything in heavy detail. Next car I buy will definitely be from him.
Good people. Great dealership
Raymond Y.
01:30 01 Jul 21
Honda service was one of the best came in in the morning looking for a Honda CRV the payments were too high for my budget but Honda gave me the price I was looking for and now I have a beautiful car
Everyone I dealt with at the dealership in the course of purchasing my new CRV was very pleasant and helpful starting with my sales consultant Franklin Badu. In the past I have not always enjoyed the car buying process but I would certainly recommend this team.
I had an amazing experience with Dylan! The customer service was unparalleled; there was no pressure and they were up front and honest about everything. I highly recommend Westwood Honda & will be back for my next car!
Franklin immediately welcomed me and my wife as soon as we walked in. It was a great experience from then on. He was: honest, friendly, attentive, and understanding. We leased a Honda CR-V and was able to take it home the next day. Him and his team of Ivan (Finance), Mark (Manager), and the rest of the crew were all friendly and customer service oriented.I'd give Franklin and his team 6+ stars if I could.
Staff were great and very helpful. 10/10 would recommend
Great customer service from the start! Mike listened to our requests and showed us what we asked to see. Mark, in the financial department, treated us well and helped us with what we needed. Carmen, from insurance, made sure everything was in place so we could drive out of there with ease! Thank you to the team at Westwood Honda!
Staff here are very professional and made my lease-end buyout process go very smoothly. Very good service, everything was prompt and courteous!
pricefrederick336
23:37 16 Jun 21
Shout out and Thank you to Dylan! Got a good deal, amazing man he knows what he's doing, gentle and no pressure, more power to you DYLAN! 65' tv saved the business 🙏
GerLyns C.
04:09 15 Jun 21
We pride ourselves on community values, knowledgeable staff, sustainability, commitment to quality, and state-
of-the-art facilities. We treat you like family.
Welcome to Westwood Honda
Established in 1978, Westwood Honda has grown to be one of the premier new and used Honda dealerships in Port Moody. We specialise in Honda cars, SUVs, and even the occasional truck! Since our opening moments, we have worked hard to create a Honda buying experience that goes above and beyond for the community we hold dear. We achieve that with our unique combination of friendly customer service and unmatched expertise at every moment of the Honda buying journey. From our broad selection of new and used Honda cars, trucks, and SUVs to some of the brightest automotive minds in Port Moody working here at the dealership, we are your local Honda resource. When you are ready to start looking for the perfect new ride, come and see us at Westwood Honda. We've got something you're going to love ready and waiting!
We're Your New and Used Honda Car Dealer in Port Moody
Of course, buying a new or used car, truck, or SUV from Westwood Honda here in Port Moody is only the first step in what we hope will be a long and familiar relationship. When you are ready, we welcome you to come back and see us again here at the dealership. We offer a full suite of after-sale services that adeptly cover any and all of your automotive needs. From keeping your new car, truck, or SUV looking and feeling like new to finding you the perfect OEM part for your next DIY project – our expert team has everything for your new or used Honda on hand. Whatever automotive bumps you run into on the road ahead, you can count on the expert team here at Westwood Honda to see you through it, after all, we aren't just another Honda dealership – we are Port Moody's Honda car, truck, and SUV experts!
We source only the best value vehicles, world-class sourcing and importing team, staff committed to finding
the right car for you.