528493646-1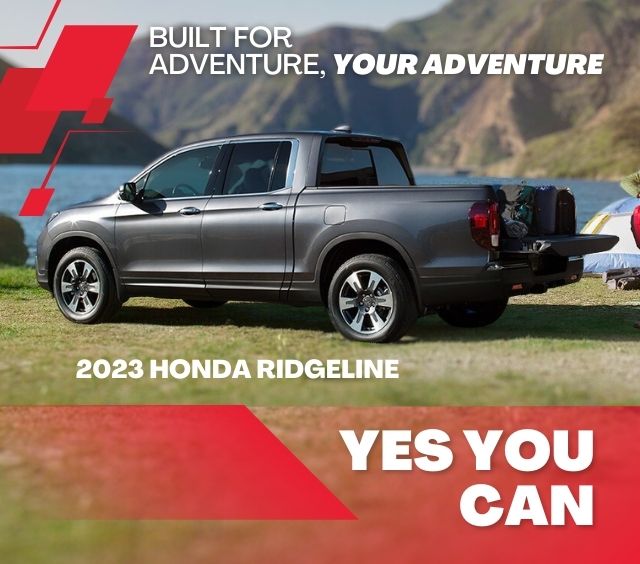 528493655-2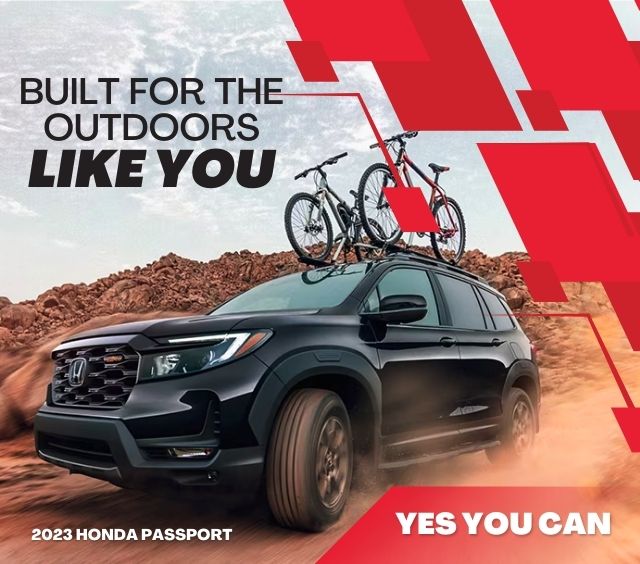 528493655-2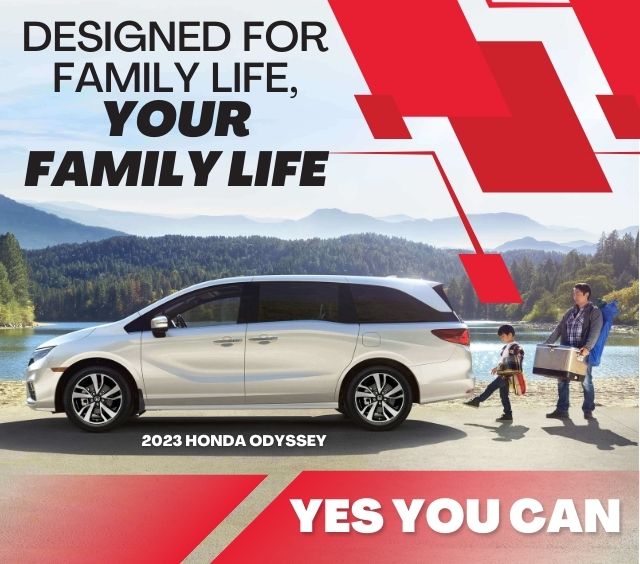 Model Line Up

534695736-10007


534695746-10006


534695789-10005


534695726-10008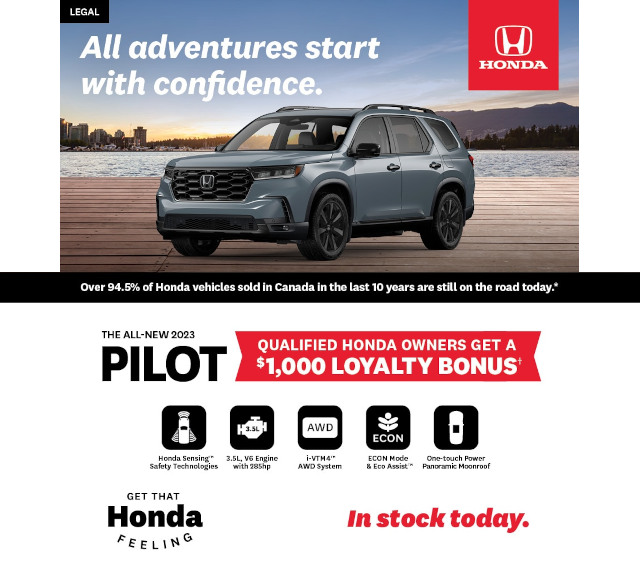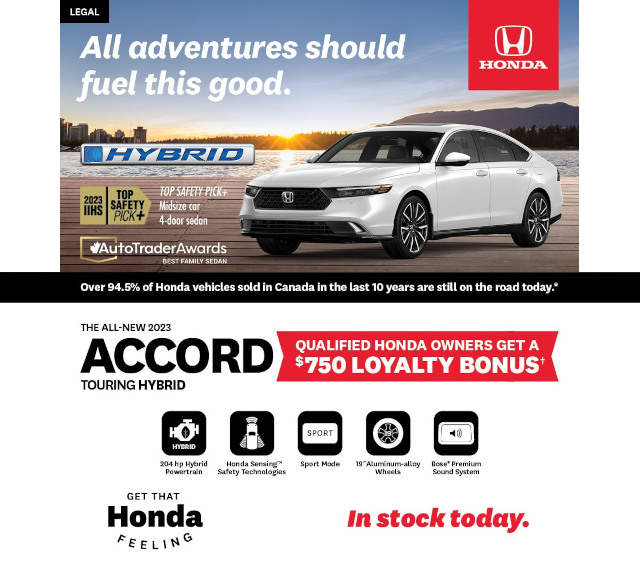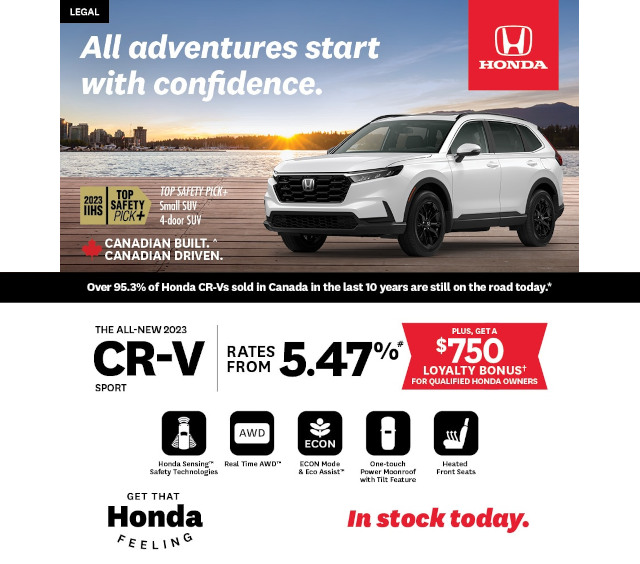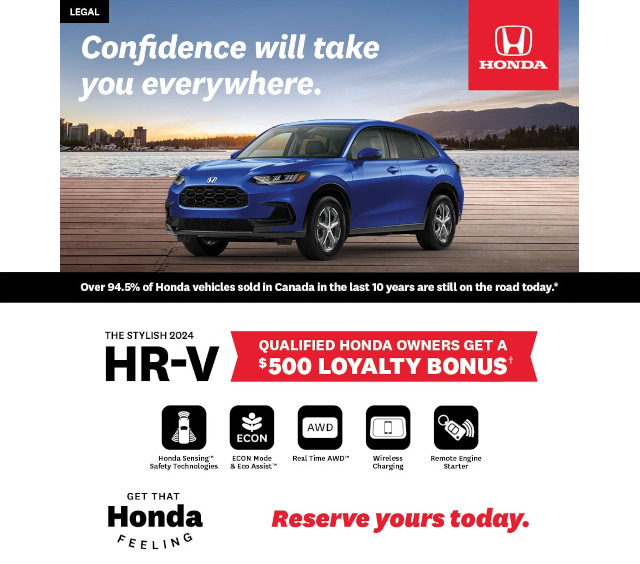 Shop From Home
Welcome to Car Buying Made simple
Instant Pricing – No Hassle – Build Your Deal Online
4.5
★
★
★
★
☆
Hamid Osmanzai
★★★★★
I just bought 2024 CRV hybrid touring . My sale associate. Mike Afsher he's extremely professional and helpful and doing the transaction very smooth . I am a returning customer. I have been purchase a few cars over the years. I am supporting my neighborhood Westwood Honda.
Michael Huang
★★★★☆
Their buy-in department contacted me saying they were interested in my car and would like to make an offer.I asked them if their offer would be in the same range as my asking price and they said just make an appointment first, if their team thought the price was too far off they'd call and cancel the appointment.On the day of appointment, no one's called yet, so I assumed we were on the same page and drove to coquitlam from Vancouver ready to sell my car to them.Things started to change once I got there. The guy greeted me and asked what car I have. Then went on saying "I saw your ad, but it's too expensive". I was like, are you serious? I made sure that we are on the same page before coming, because I didn't want to waste any of our time if we weren't. And now you're telling me the car is too expensive and your offer will be far lower than what i was asking? Like seriously who does that? I drove 50 minutes here and the conversation was over in 30 seconds. And now I'll have to drive another 50 minutes back. Thanks Westwood Honda buy-in department for trolling me real hard.***UpdatesTheir manager reached out to me and tried his best to smooth things out. I really appreciate the effort hence I'm updating my review.
Zach W
★★★★★
Great service and an easy buying experience. Would recommend!
Ruibo Cai
★★★★★
Bought my 2018 Bolt EV 2 weeks ago.Went to Whistler the 2nd day and had 170km left after the trip.Both me and my wife enjoys driving this car.Also, it was a nice purchasing experience with the help from Jamie and Mike.
Melissa Tsang
★★★★★
Knowledgeable salespeople, efficient and overall great experience. Our sales rep - Michael Tran made sure everything was taken care of. They value loyal customers and willing to work out what's best for the buyer.
Lois Axford
★★★★★
Everyone we worked with while buying our new Hybrid SUV we're very professional, helpful & pleasant.
Ben P
★★★★★
I just purchased a 2023 civic touring from Westwood Honda. Amar and team met all of our expectations and met the promised delivery date. I would strongly recommend asking for Amar if you are looking for a new vehicle. From his ability to listen, his attention to detail, honesty, and calm/collected personality, I knew he was the guy I would want to buy a car from. Thank you Amar and team at Westwood Honda!
Mike Towell
★★★★★
I had viewed a Honda Civic SI on there website and called I made an appointment for a test drive. I went and took one car out with the salesman. It wasn't the one I went for but was very nice and clean. The salesman his name was Michael Tran. A very polite and helpful also friendly. After the first test drive we went back to the car lot and he then let me take out the civic by myself. It definitely was nicer than the first. When I came back I told him that it was the one. He then introduced me to SERGIO NAJARRO the financial specialist. He then started the process and I went for a cup of water then went back to him. He then told me that I was approved. That was great news. Then while the paperwork was getting done Michael introduced me to the manager named Dan. He shook my hand and congratulated me on the car. Everyone there was so polite and friendly also very helpful. They told me that they helped me due that I had everything I needed for the approval. And the other reason I was patient with them and didn't try to rush them. I would recommend any one to go there. I'm very happy with my new car. If you go to Westwood Honda everyone there will help you out and get the car you want. Again they helped me and I didn't really think I was going to get it but with there help I did. Thank you Westwood Honda team. From Mike Towell new owner of a 2019 Honda Civic Si.
Atif H
★★★★★
Great customer service!!! Bought my first car with Michael Tran and many years later another one. He is truly good at what he does. He is very knowledgeable and went into detail with the new car. Rick and Shivbon gave me great service as well. Truly a wonderful team!! Can't wait to see the new Honda prologue as well. They are awesome!!! Would definitely suggest friends and family to purchase from them.
junettebueno correche
★★★★☆
The people there are friendly and easy to approach.
Amy Dreyer
★★★★★
Loved my experience getting an EV here. I came in with an idea of what I wanted but they were able to make other recommendations based on my needs and budget. Matteo was knowledgeable, friendly and amazing to work with. He was not pushy and I really appreciated the smooth and respectful process. I was able to transfer my insurance in house and drive away with a car that day which was a perk for me. They have a large selection of Chevy Bolts if you're in the market.
Wei Wang
★★★★★
Saeed, Eugene and the manager Dan treated me well! They were all fair, professional and transparent in helping me getting my car. Thank you team Westwood Honda!Jake
saeed gh
★★★★★
The attitude and personality of Honda Westwood staff was excellent. Mike was very helpful and very, very good customer service.
Derek Petersen
★★★★★
Had a great experience here. Micheal looked after me I'd definitely recommend him
Fredo farboud
★★★★★
I had an amazing experience at Westwood Honda. Alex and Rick did a great job in trying to make a deal work for me. The customer service at this dealership is great. I highly suggest Alex for anyone who is looking to purchase a car.
Catherine Carlson
★★★★★
Nice people, vehicle was delayed two months. Happy with the sales department.
Anmol Grewal
★★★★★
My recent visit to Westwood Honda was a truly exceptional car-buying experience. Jamie, one of their sales representatives, went above and beyond to assist me in purchasing a Nissan Leaf last week. Not only did Jamie possess in-depth knowledge about the vehicle, but they also responded promptly to all my inquiries, making the process remarkably smooth. This dealership's commitment to customer service is evident, and their well-maintained facilities create a comfortable environment. With a wide range of vehicles and competitive prices, Westwood Honda is a top-notch choice. I'm delighted with my Nissan Leaf and grateful for Jamie's quick and helpful responses. Highly recommended!
Claire Skolos
★★★★★
A great selection of second hand Nissan LEAF vehicles. Jamie was exceptionally friendly, polite and patient.
Peter Steblin
★★★★★
Very positive experience at Westwood Honda. No fuss no muss good prices and good service.
pocompton1
★★★★★
Big shout out to Jeff at Honda on the purchase of my second vehicle from this dealership , although I had some troubles with my car at first they made things right and I want to thank all the staff for getting problems figured out . Would also like to say thanks to Ry as well for addressing all the issues I had and resolving them professionally and promptly . Would definitely Recommend seeing Jeff if you need a new or used Honda
Jarrett Towns
★★★★★
Thank you Franklin for the fantastic service!
K Chong
★★★★★
Leaving Westwood Honda today, we were left totally impressed on how the Sales Consultants, Franklin Badu, Mateo, Don, and the dealership worked with us in regards to a second-hand Honda Odyssey that had been placed up for sale there, that we had come in to view last week.Franklin addressed all the concerns we had with the vehicle upon inspecting and gave us a promise that the vehicle would have all the concerns addressed before viewing again.Well, it was a jaw dropping site when we went to view again, and we were overwhelmed at how well the vehicle looked inside and out and drove upon testing.Franklin, the Insurance lady, Finance and Parts person were all very knowledgeable, helpful and just pleasant to deal with.We are thankful for this very good experience with Westwood Honda and will recommend them to anyone searching for a vehicle. Thank you!
Pei Wang
★★★★☆
Friendly and welcoming professional staff. Bought the car I need with a great price! Walked out as a very happy customer!
Siamak Karimi
★★★★★
Thank you for your assistance and your agent's good manners specially Mr Saeed to find my desires car.I'm very excited about this car.
jordan rodgerson
★★★★★
Recently bought a 2018 Honda Civic from Westwood Honda. They were absolutely amazing, you can tell that everyone that works there genuinely cares a lot about their customers and takes pride in the work that they do. Amar was the one who helped us find my car that day, and he was such a huge help. Super grateful for the whole team, thank you so much!!!
Jamy Walker
★★★★★
Had a really great experience at Westwood Honda. Alex was fantastic! Honest, informative and very helpful in getting us exactly what we were looking for!!
Daniela Antonina
★★★★★
I love my new car from Westwood Honda, Alex made my experience so easy and enjoyable, I will definitely be recommending my friends and family.
Julia Viterbo
★★★★★
Just got a brand new 2024 Honda CRV Sport! Jeff is absolutely an amazing sales Rep as well as his coworkers in the finance and insurance departments.Would definitely go back and buy another car from them!
Ritah Holden
★★★★★
I had the pleasure of working with Mateo at Westwood Honda and I couldn't be happier with the service I received. His professionalism and knowledge was apparent, he took the time to understand my needs and preferences. Thanks to Mateo's expertise, I was able drive away in my dream car confident in my purchase.I do highly recommend Westwood Honda, the whole team was pleasant to work with, you will not be disappointed!Thank you Mateo and Westwood Honda for your exceptional assistance and for making my car buying experience truly remarkable!!
C L
★★★★★
Just bought a new car from Westwood. I had very good experience with Saeed and the team. He is very nice and professional, and provides outstanding services. Also like that they offer extra add-on options on warranty or insurance etc, but they are not pushy at all and not give pressure to the buyer. Thank you.
by2004
★★★★★
Matt L. in the Service Department went above and beyond to help me with a claim/warranty issue on my Accord. Thank you Matt!
Paul
★★★★★
Really great service, we spent a lot of time there, test driving a couple different cars. They were very patient and attentive to our needs. Alex was great to deal with!
Sheragim Parsania
★★★★★
Trusted dealership, sales person (Saeed) and service!I've been with Westwood Honda since 2019. Always happy with their service!One of the best dealers in town!Highly recommended.
yadan hu
★★★★★
We had a great experience at Westwood Honda last Sat. Eddie was very knowledgeable about the different features of various vehicle and helped us choose the one that fit for our family. Eddie also gave us great advice on the financing and insurance of the car and followed up with us about our experience with the car a few days later. The team, including the manager, the finance specilist and insurance agent, were friendly and worked late to close our case. I'll definitely recommand Westwood Honda and Eddie to my friends.
Lee liao
★★★★★
I recently purchased a 2024 Honda CR-V from Westwood Honda, and I wanted to share my service experience.The service I received during the purchase process was exceptional. Eddie made sure I understood all the features of my new CR-V and even helped me set up some of the advanced technology. Moreover, the manager was very kind to give us a generous discount. In the end, thanks all their staff for the late work to finish the purchase process.I highly recommend Westwood Honda to anyone in the market for a Honda.
c seh
★★★★★
An excellent and pressure free experience from beginning to end.Jamie, Eugene and Ivan were super helpful with assisting me the whole way through my new vehicle purchase. They were all very friendly, professional and knowledgeable. Highly recommended checking out Westwood Honda if you're in neighborhood and looking for a new (or used) car!
Mitra Tei
★★★★★
Alex at Westwood Honda is a marvel! From the get go he established welcoming vibes and was in no way your "pushy car salesman" and in fact was extremely helpful showing me options for what I was looking for. You can just tell he cares very much about his job, his clients and is constantly working hard to keep us happy, which I most certainly am. A super genuine guy who isn't trying to hustle you, just make you happy and sell you a car that's the right fit! I'm super appreciative of his help and I know I can contact him if I need anything taken care of. I also dealt with Siovhan (sorry if I misspelled your name love) from the finance department and she too was absolutely sensational! Extremely helpful and so patient with me. Eilidh has also been very helpful and welcoming. Based off my experience with the customer service alone I highly recommend Westwood Honda. Thank you Westwood gang 🙂
hooman farkhondeh
★★★★★
I'm so happy for buying Honda CRV from westwood Honda. All staff are very professional and helpful.In sales section Mr. Saeed Lotfi was very expert and helped me to find right car, there is a wonderful customer service and in service section the Ronald is awesome guy to help you for car's problem. I highly recommend Westwood Honda for buy and service.
Farshad Shir
★★★★★
I just got my fifth back to back lease with Honda at Westwood, during the last 6 years. They are simply a professional and efficient team. The sale person, Mr. Mike Afshar, was excellent and helped a lot in getting the deal done. I also should mention Sergio Najarro, the financial services manager, who was extremely efficient. He actually finalized my first CR-V deal in 2017, and a key person who has kept me with Honda since then, because of his skills and professionalism. Thanks guys!
Tabitha Woodworth
★★★★★
We bought our 2023 Honda Odyssey with Jeff Velarde, with support from Ivan Jutras and Rick Lauman. All the staff at Westwood Honda were extremely professional, knowledgeable and helpful. Jeff, Ivan and Rick went above and beyond to ensure we had a great experience and got our new car at a competitive rate. Jeff and Ivan were personable, patient and did their best to guide us through the process of purchasing our new car. We had an excellent experience, we are very happy with our new car and we highly recommend their services. We already can't wait for our new car's first service with Westwood Honda! 🙂
Letizia Romei
★★★★★
Great service, friendly and efficient!
Aaron Schubert
★★★★★
I knew from the first minute on the lot that the culture at this dealership was better and more down to earth than the previous ones I had visited.Jamie, the Sr Sales guy never pressured me, just gave me the facts to make an educated decision. I bought the car and love it. He has since helped me out a couple of times with minor issues and followed through on a promise to have the wheels buffed out.The rest of the team there is also fantastic to deal with. Can't recommend this dealership enough. I hated car shopping and they made it a pleasure.
Mark D
★★★★★
Go to Westwood Honda, and see Gary! Gary was able to come through and meet all of my wild expectations! I am grateful for all of his hard work and effort making our recent purchase possible.Gary knows all of his products inside and out, is an extremely personable in a pressure free way, responds to phone calls and texts in a timely way, and comes through in unimaginable ways.Gary's years of experience and connections in the industry our priceless and can't be overlooked. Go see Gary for your next purchase! 🙌🏼🤝🏼
Jean-Philippe Girard Guimond
★★★★★
Franklin was very kind and very helpful with our purchase. Him and his team made the whole process very simple, smooth and stress-free.
Kate von Schellwitz
★★★★★
I've had nothing but good experiences here.
Linda Dalian
★★★★★
The service at Westwood was wonderful! We felt well looked after by Franklin and Ivan who addressed all our concerns and questions promptly and efficiently. Would certainly recommend Westwood to anyone. And we LOVE our new CR-V Hybrid!
Melodie Wise
★★★★★
Helpful and polite, would happily refer.
H Daniels
★★★★★
There is a certain vibe at Westwood Honda that you just don't find in many car dealerships.From the moment I stepped on to the lot, Franklin Badu made my entire shopping experience a breeze.I was a bit anxious going in as I've had negative car buying experiences in the past, but this was an entirely different situation. Franklin was very informative and easy going. He worked with me to find a vehicle for my needs and within my budget, and I never felt any pressure to buy.I purchased a beautiful Buick Encore yesterday which I love, even though my first words to him were, I'm probably not buying anything today :)I also have to give a huge shout out to Amanda, Sergio and Rick for taking such good care of me and for all your time and patience in facilitating the process. Lastly Hank, "The Honda Dog", omg you are the sweetest.I really cannot say enough about this amazing team at Westwood Honda.Thank you SO much for all you do!!Hana
Raffi Mckillop
★★★★★
Great experience getting a Honda Hybrid from Westwood Honda. No pressure from our experienced salesperson Jamie Fisher, just lots of valuable information and support. All the other staff were helpful and easy to communicate with too. We are very happy to be Honda owners again. Thank you Jamie for all your help and offer to contact you when further questions come up as we learn about our new Hybrid car.
Mina Moein
★★★★★
I purchased my first car here. Franklin was very professional, knowledgeable and helped me through the whole process. I'm happy with my new car!
Katie O
★★★★★
Friendly, and a lot of inventory on site. Enough staff that there isn't a lot of waiting for insurance/financing/etc. I will definitely come here again. We worked with Emily and she was amazing.
Babak Karimi
★★★★★
Great assist and friendly staff, specially Saeed and Sergio, in helping us to go through the process with clarity and comfort.Kudos to Westwood Honda
11Leak11
★★★★★
Excellent service, especially from Michael Tran who had all the information I needed. Would recommend Westwood Honda to all my friends!
Noel McRobbie
★★★★★
I had a wonderful experience with Westwood Honda!
Daniel Gerlach
★★★★★
Manager Dan and sales associate Saeed were very pleasant to work with. No pressure sales. All my questions were answered. Can't wait to pick up my new vehicle. 2nd used car I've purchased from a Honda dealer and Great experience every time. Would highly recommend westwood Honda to all my friends and family
Agit Kaya
★★★★★
Just bought my brand new Honda Civic and could not be happier with the service at Westwood Honda! Franklin from their sales team was very kind, helpful, and understanding and guided me to exactly what i was looking for in my vehicle purchase!
Sheldon Bates
★★★★★
Great experience as always this was my 2nd vehicle purchase with Westwood honda
Harjan Notay
★★★★★
I recently was able to purchase a 2021 Honda Civic from here. I had amazing support and guidance from the staff there but exceptional service from Amar Bains. I would highly recommend this place and would suggest asking for Amar's help
Farzaneh P
★★★★★
I Just purchased 2023 HRV from Westwood Honda and the sales person, Saeed Was very helpful and patient with all my questions and explained everything clearly. He help me choose the right car for me and I'm happy with my experience.Everybody at Westwood Honda were very nice and provided services with a smile and made sure I was taken care of.Thank you Westwood Honda…
Sergey Konovalov
★★★★★
Highly professional and friendly service with Franklin Badu who helped us to pick the right vehicle with consistent and swift communication but without any pressure. Franklin suggested checking 2024 Honda HR-V that we had not considered before that, and vehicle turned out to be exactly what we needed. All paperwork went really smooth thanks to finance manager Shiobhon Lopez and Omid Akhlaghi who helped us with insurance.
christina verde
★★★★★
Grateful to Westwood Honda for going above and beyond today. First shout out to Franklin for helping me make a great decision to buy my first hybrid this past year. I absolutely love it!! Franklin is an outstanding salesman, he calmed my nerves in making a big purchase. He has backed up his words with action as he said if I ever need anything to call. He has always been a call or text away for any questions I have had.I would like to also give a huge thank you to Rysam, for always helping with any questions and or concerns I had. Thank you for helping me with a courtesy car while I was in an emergency situation.
Guri Gill
★★★★★
I was looking for tesla model 3 from long time. Finally, Franklin helped me to get that. He guided me very well. Must visit.
Heather Colville
★★★★★
Franklin helped me find my new vehicle and was amazing to work with. His colleague, Mateo, helped me on the day of pick up while Franklin was busy helping other clients.Sergio was the team member that helped get the boring financial stuff done and made sure I understood what was going on and helped go over any extra things required/recommended for my lease.Overall a wonderful experience and highly recommend Westwood Honda!
Mark Geris
★★★★★
Franklin was great. Super sale and customer support. Highlin recommend Westwood Honda and Franklin Badu if you are looking for a used electric vehicle. Price was amazing and experience was great.
Bob_Janet Horning
★★★★★
When we entered the dealership we were greeted by Emily who was friendly and professional We knew we wanted a low mileage used CRV and we were focused. My sister had come from Prince George for the weekend to find her perfect car Emily checked her inventory and showed us the car that was just what she wanted. From thefinance person to the insurance agent it was pleasant experience and we left as happy customers
robert Woods
★★★★★
great service ,fair pricing .will be back. ask for emily
Shivpreet Singh
★★★★★
Excellent experience with the staff and very good service. Thanks to Mr. Alex Gagne for suggesting me that lovely car.
Gregory Summers
★★★★★
Jamie was one of the nicest and honest salespeople I've ever had the pleasure of interacting with! Made the purchase of my forever car simple and pleasant!
Karla Garcia
★★★★★
The service is excellent, you have a lot of options to choose which is great when looking around.Very satisfied with everyone we talked
Perry Lloyd
★★★★★
My wife and I purchased a 2021 Pilot a few days ago. Our sales person, Franklin Badu was welcoming and professional, leading us through the buying process. We are not at all frequent purchasers of vehicles. He took as much time as we needed to complete the sale. 5 of 5 to him! He made it clear to call him if we had questions or concerns.
Paul Thompson
★★★★★
Fantastic buying experience, very knowledgeable and friendly team, special mention for Alex Gagne (Sales Consultant) for his guidance and professionalism. We feel like we got real value for money and we would not hesitate to recommend Westwood Honda.
Vincent Febrianto
★★★★★
I bought my Nissan Leaf last week and Franklin was the one who helped me. He was really patient to answer the questions I have and was really receptive to my needs throughout the process. He also responded quickly to my questions/concerns after the sale. Overall a positive experience!
WESTWOOD HONDA
Serving the community since 1978
Exceptional service starts with having the right people on your team who are not just ready to help but are passionate about finding you the solutions that will make your life better. At Westwood Honda, you'll find state-of-the-art departments and a highly-effective team of professionals. We make your time with us the best it can be – each and every time you need us. That is what makes Westwood Honda the best option for drivers of all walks of life.