About Us
Sales

Monday : 9:00am – 7:00pm

Tuesday : 9:00am – 7:00pm

Wednesday : 9:00am – 7:00pm

Thursday : 9:00am – 7:00pm

Friday : 9:00am – 6:00pm

Saturday : 9:30am – 6:00pm

Sunday : Closed
Service

Monday : 8:00am – 5:00pm

Tuesday : 7:30am – 5:00pm

Wednesday : 7:30am – 5:00pm

Thursday : 7:30am – 5:00pm

Friday : 7:30am – 5:00pm

Saturday : 8:30am – 5:00pm

Sunday : Closed
Parts

Monday : 8:00am – 5:00pm

Tuesday : 7:30am – 5:00pm

Wednesday : 7:30am – 5:00pm

Thursday : 7:30am – 5:00pm

Friday : 7:30am – 5:00pm

Saturday : 8:30am – 5:00pm

Sunday : Closed
Welcome to Westwood Honda, Port Moody
A Dealership You Can Trust.
Exceptional service starts with having the right people on your team who are not just ready to help but are passionate about finding you the solutions that will make your life better.

At Westwood Honda, we sincerely believe that our commitment to constantly refining our customer service process has made us the ideal store for finding results and building lasting and reliable relationships.

We want you to know that you have support backed by experts that appreciate you. We'll help you find what you're after.
We could say that it's the little things that set us apart from other new and used car dealerships in Port Moody – our wholesome and friendly atmosphere – our competitive prices – our approach to a hassle-free experience, and so much more. We could say that it's the little things, sure, but it goes beyond just that.

At Westwood Honda, you'll find state-of-the-art departments and a highly-effective team of professionals. We make your time with us the best it can be – each and every time you need us. That is what makes Westwood Honda the best option for drivers of all walks of life.
Our BuySmart Promise
Giant Used Car Selection. Unmatched Value.
We want you to have a great time finding your next vehicle. When you buy a pre-owned vehicle at Westwood Honda you'll receive a full CarProof vehicle report and mechanical inspection to ensure that you know everything you need to about your next car. It's this transparency that makes us the preferred dealership in the area.

YOU CAN'T BUY THE WRONG CAR
Didn't get exactly what you were looking for? No worries. Our 7 day Exchange Policy protects you against buyer's remorse.

NO BILLS FOR THE BASICS. CHOOSE USED WITH NO WORRIES.
We've got you covered. We'll replace or repair defective tires, brakes, bulbs and batteries up to 6 months after your purchase.

FULL CARPROOF REPORT, FULL INSPECTION AND MECHANICAL WARRANTY.
First we pull a full Carproof report showing the vehicle's complete history and then we do a thorough inspection. Finally, we back it up with a mechanical warranty. Now that's peace of mind!
Know that you have the resources and the results ready and waiting whether you're looking for your next vehicle, maintenance, oil changes, parts, financing, or simply – friendly and reliable advice.



MARKET PRICING TO GUARANTEE TREMENDOUS VALUE
We do the legwork for you. We monitor the market pricing for our entire inventory DAILY to ensure we always offer the best value. Right up front!

SAVINGS FOR LIFE
Get 10% off parts and service for as long as you own your vehicle. We'll always be here for you!

FULL TANK OF GAS AND 3 MONTHS OF SIRIUS XM
Take your first road trip on us. With a full tank of gas and 3 months of SiriusXM Satellite Radio* the highway beckons! *Where applicable
TOTAL QUALITY DEALER 2011

The Total Quality Dealer Award is considered to be the highest accolade granted to Honda dealerships. It is a status bestowed by Honda Canada for having exceptional consumer satisfaction ratings and exceeding operating criteria.

The Q Program was discontinued after 2011 but we are hoping to see a return in the future.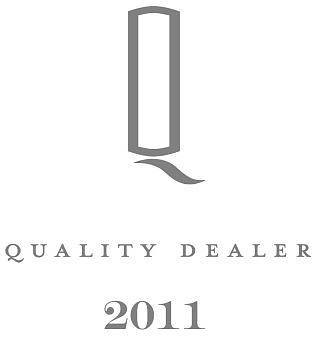 Honda Celebration of Light
The BC Honda Dealers are proud to be the presenting sponsors of the Honda Celebration of Light in English Bay. This year was an amazing experience for us and the almost 1 million people that came to the festival. Check out the video below to see how this year went.
A Quality New and Used Car Dealership in Port Moody

The point that we're trying to make is that working with Westwood Honda ensures that you'll have a great experience that stands out and gets you driving with the satisfaction of knowing you made the right choice by choosing us. We're pleased to have also been named Favourite Dealer 6 years-in-a-row by TriCity News. Join us today and let us provide you with the customer care that you deserve when you need it. We look forward to exceeding your expectations and making your experience the best it can be – every time!