wh-crv-offer

wh-civic-offer

honda-hr-v-oem-desktop-april-bc

hero-winter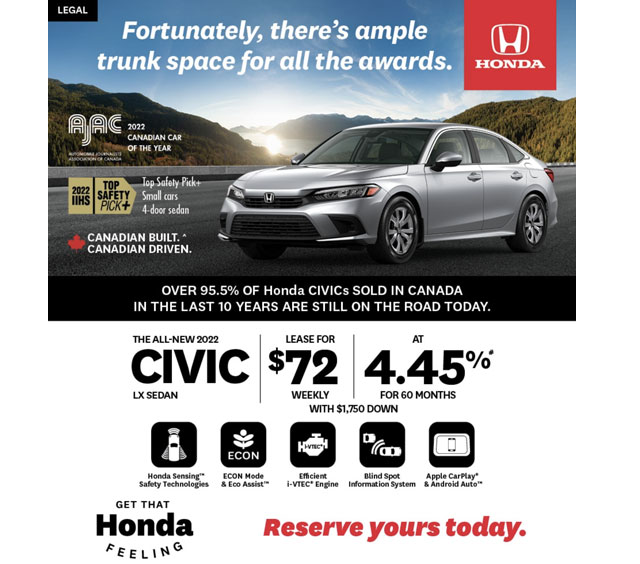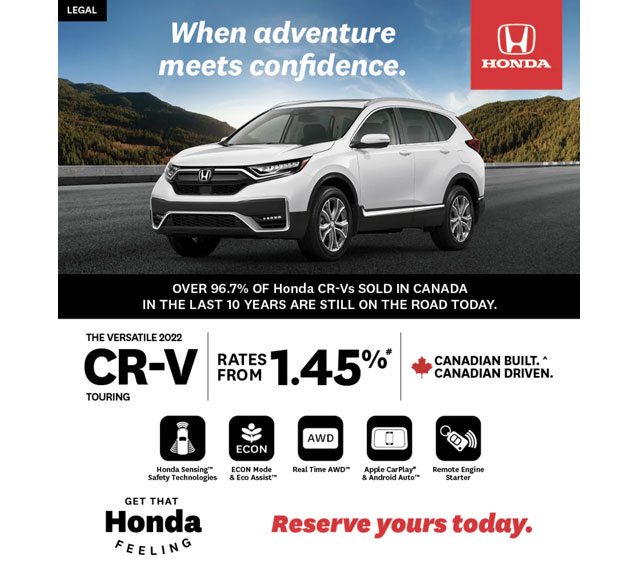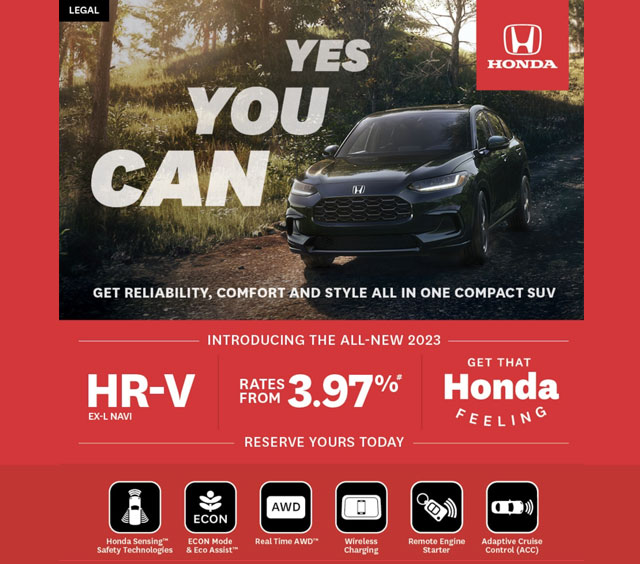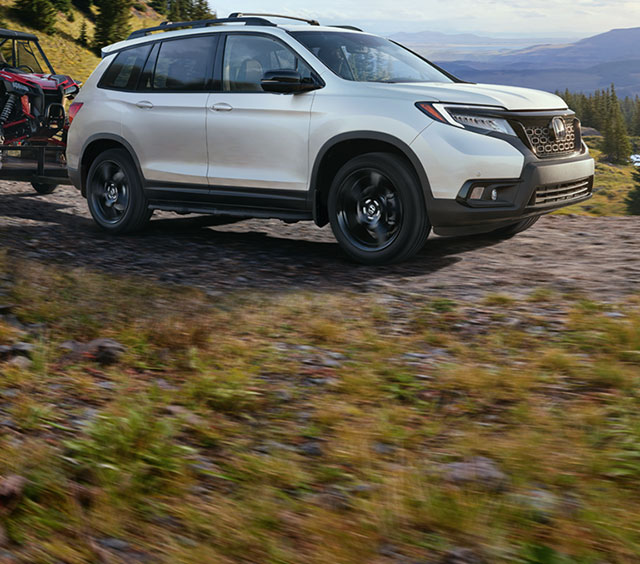 honda-hr-v-oem-mobile-april-bc
Had a great service since I inquire till we get our new car home! Amanda is so amazing processing our application. Jeff gaves us outstanding service althroughout. He even helped us transfer our stuff from our old car to the new car. We felt so secured and important on the way he serves us. He truly helped us grant our dream car as he is so knowledgeable and understanding to our conditions. He even messaged us on the way home to make sure we are satisfied with our purchase. Thank you so much Jeff! Overall, highly recommended 👌
CB Gaming S.
16:59 30 Jun 22
Had a great experience with Westwood Honda, both services and sales. We bought our new car with Franklin and he was amazing to work with. Very knowledgeable and accessible during the entire process. I definitely recommend him!
We purchased a honda crv few weeks ago and franklin was the one who helped us. Franklin is very knowledgeable and accommodating. The process was hassle free and he even came on the day we picked up the car even if it's his day off.Definitely a recommended place to go when you want to buy a car. Staff are courteous and friendly.
I got my civic from Westwood Honda. The service there is amazing. I got my car from Mike. He is a wonderful person and has very good experience in explaining all the details. Highly recommend Westwood Honda.
Hands down the best car buying experience. This is my third vehicle from a dealership and hands down the best experience. Walked out of there with exactly what I wanted when I walked in. No upsell no nothing.
I just wanna say that i got a great experience and great deal from westwood honda every staff member was very polite and customer service was too good, if you waana grab a new go westwood honda and meet Jamie.Thanks
Just bought a 19 HRV and the service was great. We were in and out quickly. Very pleasant experience.
I had made a appointment recently at Westwood Honda for a scheduled oil change and maintenance. The experience I had there was phenomenal. I would like to thank Justin in the service department for his professionalism and amazing customer service. He was very knowledgeable, kind, and polite and I look forward to going back.
I like Westwood Honda, service and sells staff are the best. I buy my cars here and Mike afshar help me a lot .I bought my 4th car from them .Thank you very much to all people are working and helped me out
Had a great experience dealing with Franklin in Sales, Dan & Rysam the Sales Managers and Ivan in the Business Office. Everyone was personable, professional and well informed. I would recommend this dealership for those in the market.
schriber K.
22:35 20 Jun 22
My husband and I would like to acknowledge the exceptional service from Rysam Maciver General Sales Manager and Mike Afshar. This purchase happened thanks to Rysam trying to reach the best deal for us. We are extremely happy with our new Honda Civic Touring purchase. Our experience from beginning to end was no stress for us thank you so much.
Got my new car recently. Franklin, is very knowledgeable about the cars he is selling and was able to answer all my questions. On top of that he worked really well to get a deal that works for me. I'll definitely go back and buy a new car with him.
Great dealership with great employment there
Honda Westwood is definitely one of the best car dealerships: excellent service and nice staff. Thank you very much for Franklin's help, patience and support in the purchase.
I was able to buy my new 2022 Honda Civic Hatchback from Wes at Westwood Honda. The process was fast and easy. Wes was quite knowledgeable, and was able to get me setup with everything I needed quickly. I was so worried about having to wait a while for a factory order, so I was very happy to have this car before the start of summer. I would definitely recommend Westwood Honda to anyone looking at new or used Honda vehicles!
My buying experience was flawless and enjoyable from beginning to end. My messages were responded to, after hours, right away. The car was cleaned and ready for a test drive the moment I showed up. Sales and managers were straight up, friendly and not pushy at all. The process was quick and easy and I will definitely be back when I'm ready for a new vehicle! Would 100000% recommend shopping here!
Jamie and Ryan were awesome..no bs about them at all.
Great experience, sales staff were knowledgeable and helpful. Tony, Dan and Eugene and all the staff were friendly and accommodating. Very happy with my purchase and would definitely buy here again in the future.
Frederick and I purchase our Leaf March 9th 2018 so far so good.Lynn our sales person at Westwood Honda was very professional and super nice,helpful and knowledgeable ,we recommend Lynn, we certainly would deal with her for our future car needs.
Richard D.
14:13 22 May 22
Came in for my regular oil change and Justin was very helpful and friendly. Quick and efficient service.
Justina K.
01:58 21 May 22
Wonderful service, very honest and informative staff. Made buying a car a breeze. Thanks to Mateo, Rysam and the whole team.
I was greeted by Justin after I drove my vehicle into the Service Department. He was friendly, courteous and very helpful. The vehicle inspection was completed in a reasonable time frame; therefore I was very pleased with the service.
maryann W.
21:11 18 May 22
Just bought a vehicle for my parents, everything was so smooth and well prepared. Excellent experience.
Jeff and Eugene were a pleasure to deal with and took good care of us. Highly recommend reaching out to them if you're in the market for a new car.
Just picked up my brand new Honda Civic 2022 and Mike Afshar was lovely! Took the time to ensure that everything was perfect, how the car works inside and out. As a female buying a car can be really stressful but Mike was just wonderful! I would highly recommend him to family and friends. Thank you Mike!
Harriet C.
23:52 10 May 22
Great experience as usual at Westwood HondaThe team is amazing and very professional especially Wes .Thank you so much for making buying our new car is a lovely experience .
Nader Gholami K.
05:15 09 May 22
100% Online Experience
Shop From Home

Instant Pricing – No Hassle – Build Your Deal Online
We pride ourselves on community values, knowledgeable staff, sustainability, commitment to quality, and state-
of-the-art facilities. We treat you like family.
Welcome to Westwood Honda
Established in 1978, Westwood Honda has grown to be one of the premier new and used Honda dealerships in Port Moody. We specialise in Honda cars, SUVs, and even the occasional truck! Since our opening moments, we have worked hard to create a Honda buying experience that goes above and beyond for the community we hold dear. We achieve that with our unique combination of friendly customer service and unmatched expertise at every moment of the Honda buying journey. From our broad selection of new and used Honda cars, trucks, and SUVs to some of the brightest automotive minds in Port Moody working here at the dealership, we are your local Honda resource. When you are ready to start looking for the perfect new ride, come and see us at Westwood Honda. We've got something you're going to love ready and waiting!
We're Your New and Used Honda Car Dealer in Port Moody
Of course, buying a new or used car, truck, or SUV from Westwood Honda here in Port Moody is only the first step in what we hope will be a long and familiar relationship. When you are ready, we welcome you to come back and see us again here at the dealership. We offer a full suite of after-sale services that adeptly cover any and all of your automotive needs. From keeping your new car, truck, or SUV looking and feeling like new to finding you the perfect OEM part for your next DIY project – our expert team has everything for your new or used Honda on hand. Whatever automotive bumps you run into on the road ahead, you can count on the expert team here at Westwood Honda to see you through it, after all, we aren't just another Honda dealership – we are Port Moody's Honda car, truck, and SUV experts!
We source only the best value vehicles, world-class sourcing and importing team, staff committed to finding
the right car for you.