Find Your Honda Hybrid Car for Sale near Burnaby and Port Moody Today!
As the largest seller of used electric vehicles in Canada, we know a thing or two about what to look for when in the market for a used electric vehicle. Due in no small part to maintaining one of the largest selections of new and used Honda hybrid cars for sale in the Lower Mainland, we like to think of ourselves as Burnaby and Port Moody's electric vehicle resource. Whether it's helping our guests navigate the cutting-edge technology of electrification to fielding questions and answering concerns, we are dedicated to guiding you to the electric vehicle you have been waiting for.

We know that it can be scary to make the leap, but we promise that with our team at your side, you'll be comfortable and confident behind not just the wheel of an electric vehicle but one of the finest vehicles you've ever driven. When it comes to finding Honda hybrid cars for sale in Burnaby and Port Moody, there are no better experts than the ones you'll find right here at Westwood Honda.

For more information, read on, and be sure to check out our electric vehicle inventory!


Range and Charging
Q: WHAT ARE THE RANGES OF YOUR EVS?

A: The oldest Leafs and i3s in our inventory will get approximately 145 km on a full charge, which is MUCH more than most will need for day to day commuting. If we go up in models (Tesla, etc.) that range goes up. The newer the model, of course, the farther a car will go too. How far do you typically drive in a day?

Q: HOW LONG DOES CHARGING TAKE?

A: The Level 1 Trickle Charger located in the back of your car (the one that can plug into any old outlet, same as your microwave (and also the one that should live there in case you visit Aunt Suzie) will charge your vehicle at a rate of about 5 km p/hour. A Level 2 charger (what you will typically find in malls, and commercial buildings) will charge your vehicle at a rate of 25-40 km p/hr (depending on the quality of the charger)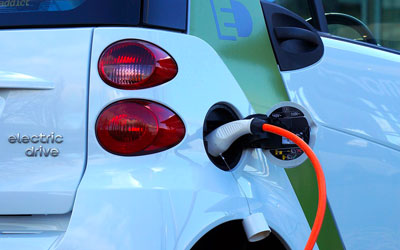 Q: IS THERE PROPER INFRASTRUCTURE FOR EVE CHARGING IN MY AREA?

A: Google Maps, Waze, and other apps map charging stations now. Just search "Charging Station," and you'll see that the infrastructure is VERY much there in B.C. Also, your Lvl 1 charger can live in the back of the car and be ready to plug into any socket whenever you need it.

Q: ARE LEVEL 2 AND FAST CHARGING THE SAME THING?

A: Nope! Here's the breakdown of the different levels of chargers and what people call them.
Level 1 – Basic charger – will pick up 5-6 km per hour – plugs into your wall outlet. If it can handle a microwave, it can handle your car.
Level 2 – Clicks up 30-40km an hour – Most public chargers – Can be installed in your home!
Level 3 – Fast Charge/Quick Charge – Some public chargers offer this, and more are coming. – Can charge your car up to 80% in 30 mins, but you don't want to do that all the time because it's tougher on the battery. It's an "in a pinch" feature. Only compatible with some EV's.

Q: CAN I LEVEL 2 CHARGE WITH THE PROVIDED CABLE?
A: The provided cable can only do level 1.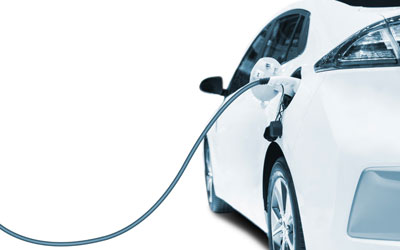 Reliability & Service
Q: WHAT HAPPENS IF I BREAK DOWN?

A: BCAA installed quick chargers in a number of their tow trucks for precisely this purpose. However, BCAA stats have shown that EV's tend to get stranded much more infrequently than gasoline vehicles, even much less than BCAA predicted. The theorized reason for this is; EV's give you much more warning, and EV users tend to be much more acutely aware of how far they can go in their vehicle. If one of the Fast Charge equipped tow trucks aren't available a tow truck will tow your car to the nearest fast charging station.

Q: HOW DO EVS PERFORM IN THE COLD?

A: The short answer is "remarkably well". Every car, gas or EV, suffers in the cold due to a combination of factors, but it's not enough to worry about, especially someplace temperate like Vancouver. Norway has the fastest EV adoption rate on the planet, and it's chilly there. Real chilly.

If you want to dive into it further, here's a couple articles covering the subject.
Norway's EV Association Conducts Biggest Winter Electric Car Test Ever
Electric Car Range Affected By Extreme Cold, But Can Start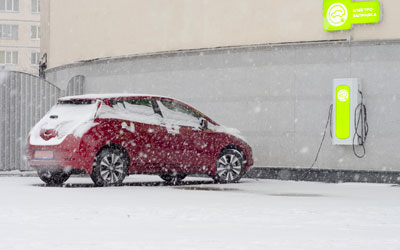 Q: HOW LONG WILL THE BATTERY LAST

A: Most EV manufacturers include an 8-year warranty on batteries. However, they will likely last much longer than this. I was reading an article about a taxi company in the U.K who switched one of their vehicles to a 2015 Nissan Leaf, and after 280,000 km still had 10 bars!!!! (The rating of how much "life" is left in the battery, 12 being the top)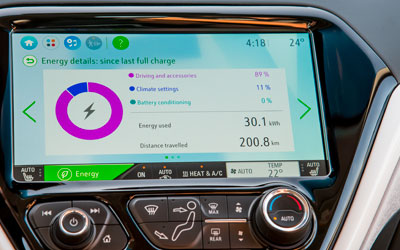 Q: HOW RELIABLE ARE EVS COMPARED TO GAS VEHICLES?

A: The above answers break this down. Basically fewer moving parts = better reliability.

Q: DOES MY US IMPORTED CAR WARRANTY WORK IN CANADA?

A: Chevy, Nissan and BMW yes. Volks and Kia no. Check with us for other makes. An extended warranty is available on all cars. We can bring in anything though, so if the warranty doesn't bother you and you have something specific in mind, we can absolutely get it for you.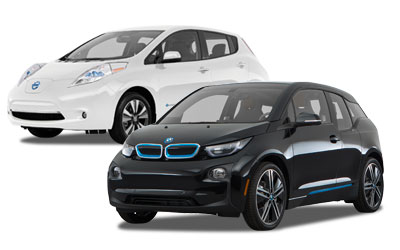 Cost
Q: HOW MUCH DOES A BATTERY COST TO REPLACE?

A: This answer will vary depending on the size of the battery to start with. Usually, cells can be replaced so the whole battery does not have to be replaced in most cases BUT the frequency of replacing a battery is less frequent than replacing an engine, and when was the last time you replaced your engine?

Q: WHAT'S THE DIFFERENCE IN COST OWNING AN EV COMPARED TO A GAS VEHICLE?

A: That can vary depending on what you're comparing to. Gas savings are of course less, but what people commonly forget about is maintenance. Electrics require far less maintenance because they have far fewer moving parts – there's no oil to change, no spark plugs, no engine that has to contain thousands of tiny explosions, etc. Brakes tend to wear less because of regenerative braking technology, and some customers have experienced not having to replace brakes in years. A lot of dealerships rebelled against electrics when they first came out because there was so little to service. Something to think about.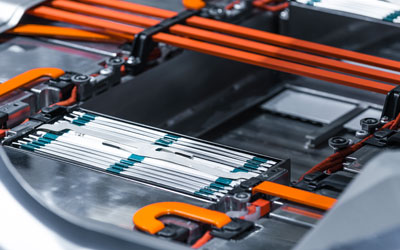 Q: HOW MUCH IS A CHARGER?

A: Level 1 – You already have one.
Level 2 – Normally about $750 and installation will depend on your house. BC Hyrdo will give you a rebate for a portion.

Q: HOW MUCH DOES IT COST TO USE A CHARGING STATION?
A: Most public level 2 charging stations are free in Vancouver right now. That may or may not change based on government commitment to propagating EVs. Level 3 public chargers might charge a nominal fee.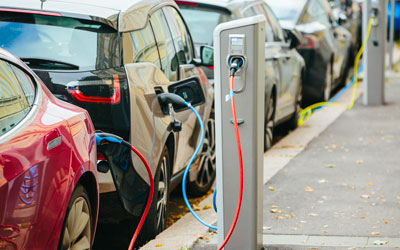 Q: ARE THERE ANY GOVERNMENT REBATES FOR PURCHASING A USED EV? IF SO, WHAT ARE THEY AND HOW MUCH MONEY DO I GET?

A: The government rebates are generally for brand new EV's. But you're still paying less for a used one.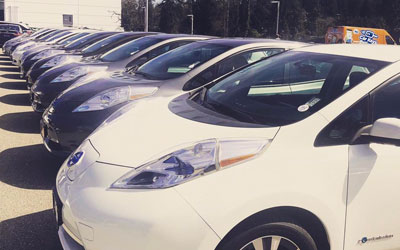 Performance and Features
Q: WHAT'S THE TOP SPEED ON THE VEHICLES?

A: Top speeds in electric cars are inherently lower than gas, but what's more interesting than top speed is acceleration, as electric engines deliver superior torque. An electric will get off the start line faster than a gas powered performance car any day of the week (for example from 0-30mph, a Volkswagen e-Golf out-accelerates a Golf GTI hot hatchback), which you'll fall in love with when making left turns on busy roads. If you have a desperate need to get pulled over on the highway though, don't worry, you can still do it in an EV.

Q: WHERE DO ALL THESE USED EV'S COME FROM?

A: California mostly. We have the best purchaser/importer team in the province. We know how to find, buy and transport the best cars cheaply, and we pass those savings along to you.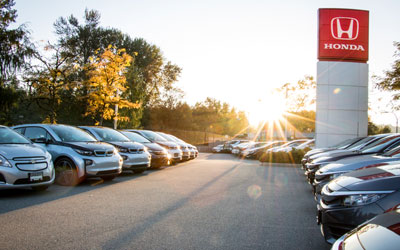 Q: DO THE BRAKE LIGHTS TURN ON WHILE THE REGENERATIVE BRAKING IS ENGAGED?

A: Brake lights function the same whether regenerative braking is on or not. i.e.: when you put your foot on the brake, the lights come on.

Q: I HAVE A QUESTION ABOUT A SPECIFIC MODEL.

A: We have a boatload of product experts here. Get in touch with us and we'd be happy to sit down with you and answer them.

Q: OK, ONE SPECIFIC MODEL QUESTION, BECAUSE IT'S INTERESTING – WHY DOES THE BMW I3 NOT HAVE AM RADIO?

A: According to BMW – "AM is not offered due to negative performance influences of the electromagnetic interference of the electric drivetrain," said Rebecca K. Kiehne, a BMW product and technical communications spokesperson. "Electric motors cause interference on AM which is why BMW decided to remove this option." Interestingly the i3 does have the option. However, BMW has disabled its capability. When users have modified themselves what they have noticed is the abysmal reception of the AM radio, it is possible that BMW removed AM to avoid customers coming in and complaining about the poor performance, while their technicians would not be able to resolve the issue.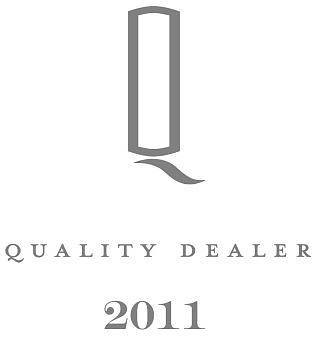 Lifestyle
Q: ARE THERE APPS OUT THERE FOR EV OWNERS?

A: Most maps apps will also show you EV chargers with a simple search and there's a great app called Chargepoint that tells you all sorts of things about your usage, and where to find chargers.

Q: I HEARD EV'S GET HOV ACCESS. HOW DO I GET THAT?

A: Just send over an application to the government and they'll send you a sticker.

Q: CAN YOU EXPLAIN THE SCRAP-IT PROGRAM?

A: Check out https://scrapit.ca/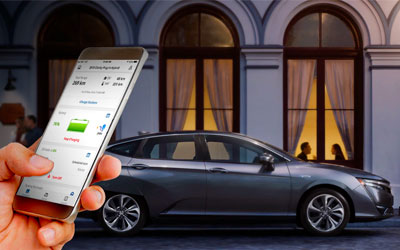 To get more information about Honda hybrid cars or buy one near Port Moody or Burnaby, come and see us at Westwood Honda today. Or, now that you know a bit about what to expect, why not come and meet the Honda hybrid cars we have for sale near Burnaby or Port Moody today? Our team is ready to help, and there's no better way to experience everything electrification has to offer than firsthand. Whether it's questions about Hybrids, Hondas, or anything in between, we're here to be your local area automotive resource!