Honda Accord Hybrid
A cleaner today for a better tomorrow
---
TOP-CLASS FUEL ECONOMY RATING.
The innovative third-generation two-motor hybrid powertrain delivers top-class fuel economy ratings, making the Accord Hybrid the smartest Accord to date.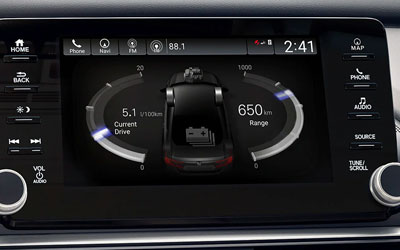 ---
ELECTRIC-CONTINUOUSLY VARIABLE TRANSMISSION (E-CVT).
The Accord Hybrid uses our unique Electric-Continuously Variable Transmission (E-CVT) system to manage interactions between the two electric motors and the gasoline engine by drawing from the fuel tank only when needed.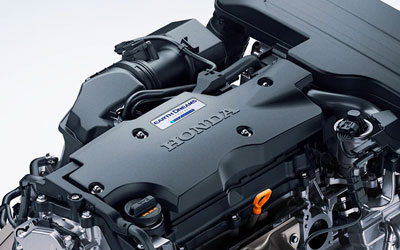 ---
SPORT, EV AND ECON MODE.
Engage the Sport mode button to create a dynamic handling experience you need to feel to believe. For a fully electric drive, switch to EV mode. And to help nurse fuel, ECON mode has you covered.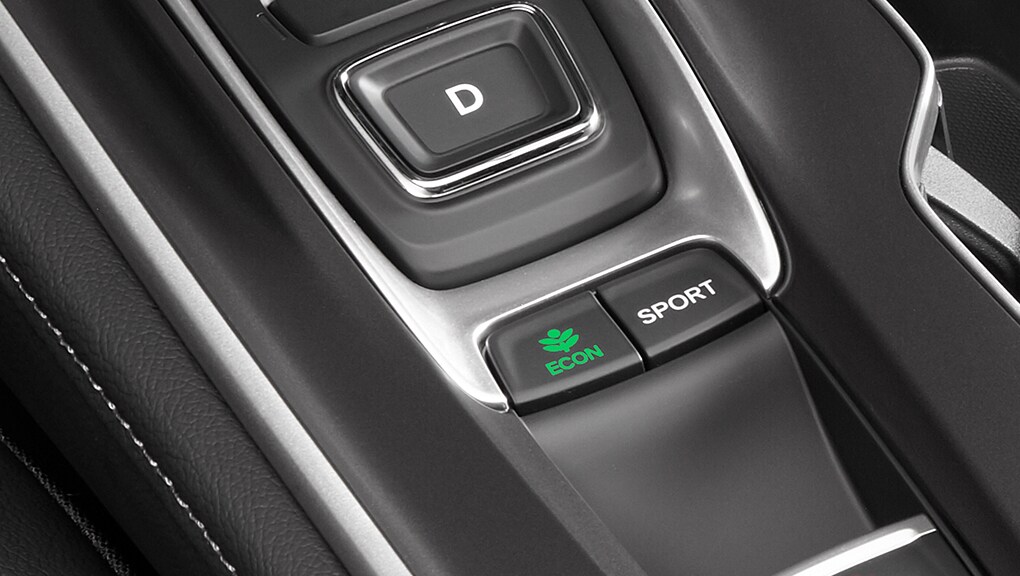 ---
STEERING WHEEL-MOUNTED DECELERATION PADDLE SELECTORS
Steering wheel-mounted deceleration paddle selectors allow you to control the rate of deceleration by simulating engine braking, helping to recharge the battery through regenerative braking.
---
2.0-LITRE, 16-VALVE, DOHC, 4-CYLINDER ENGINE
nnovative hybrid performance comes from the 2.0-litre, 16-valve, DOHC, 4-cylinder Atkinson Cycle engine, delivering power and versatility without compromise.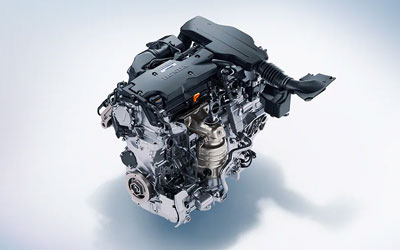 ---
VEHICLE STABILITY ASSIST
Vehicle Stability Assist* with Traction Control is designed to sense and help correct oversteer and understeer scenarios to enhance handling and cornering stability, while Traction Control is designed to minimize wheel spin when accelerating on lose or slippery surfaces, helping to inspire greater drover confidence.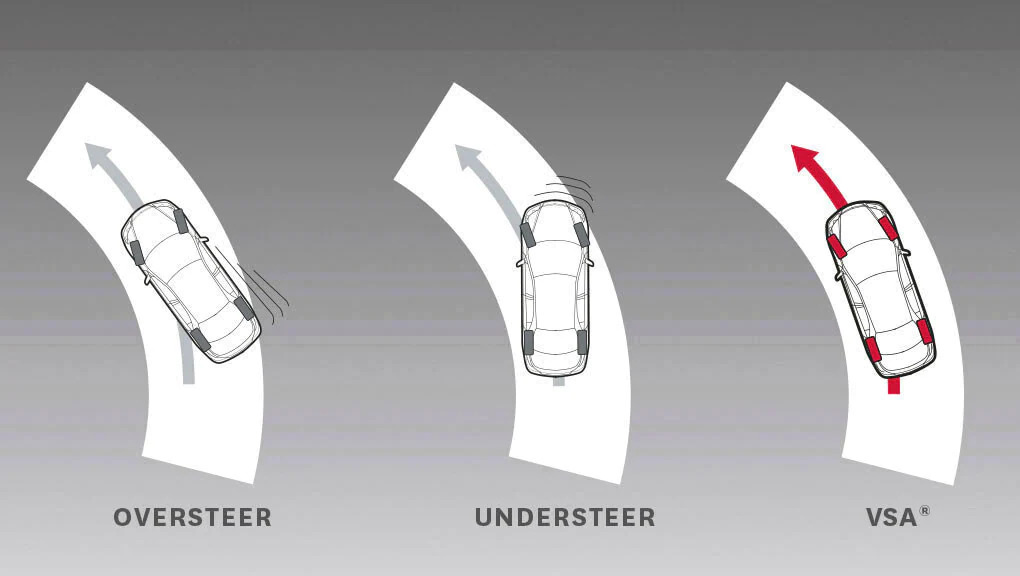 ---