How many kilometres per litre does the HR-V LX get?
The HR-V LX is a popular model from Honda known for its fuel efficiency. When it comes to measuring fuel efficiency, we typically use the metric of kilometers per litre (km/L). However, it's important to note that the fuel efficiency of a vehicle can vary depending on various factors such as driving conditions, maintenance, and even individual driving habits.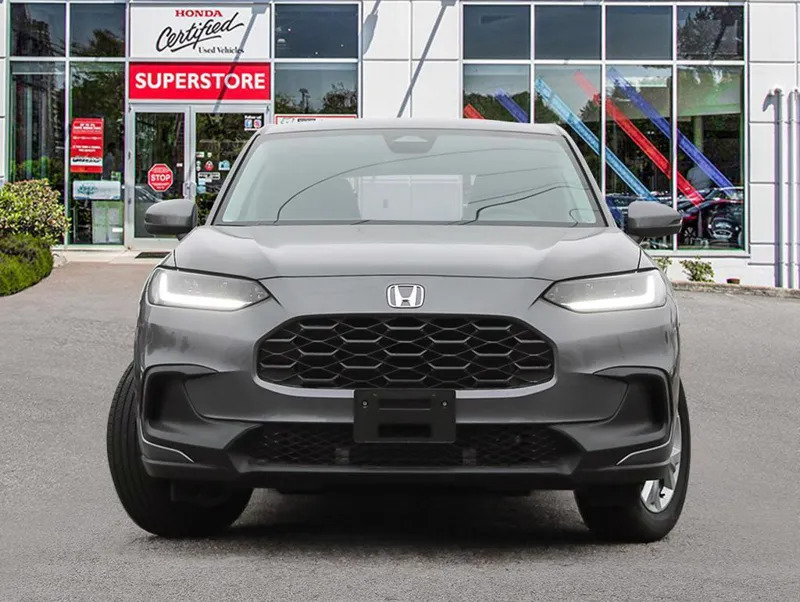 To provide a general idea, the HR-V LX is known to offer an impressive fuel efficiency of around 16 km/L in city driving conditions and around 19 km/L on the highway. These figures are based on average driving conditions and can vary slightly in real-world scenarios.
It's also worth mentioning that Honda constantly works on improving the fuel efficiency of their vehicles, so it's always a good idea to check with the latest specifications and official documentation for the most accurate and up-to-date information.
For example, if you drive 100 kilometers, the HR-V LX would consume approximately 6.25 liters of fuel in city driving conditions and 5.26 liters on the highway.
As a responsible driver, you can further optimize fuel efficiency by adopting eco-friendly driving practices such as avoiding rapid acceleration, maintaining proper tire pressure, and reducing unnecessary weight in the vehicle. These small steps can make a difference in maximizing fuel efficiency and reducing your carbon footprint.
Overall, the HR-V LX offers commendable fuel efficiency in its class, making it an excellent choice for those seeking a balance between performance and savings at the pump.
How many litres does the HR-V LX boot hold?
The HR-V LX, a popular compact SUV from Honda, offers a spacious and versatile boot that is designed to meet the needs of everyday drivers. In terms of capacity, the HR-V LX boot can hold up to 437 litres of luggage. This generous space allows you to easily accommodate items such as groceries, sports equipment, or even a large suitcase. Additionally, the HR-V LX features Honda's innovative Magic Seat system, which allows you to fold down the rear seats to further increase the cargo space. With the seats folded, the HR-V LX offers an impressive maximum cargo capacity of 1,665 litres. This flexibility makes the HR-V LX an ideal choice for those who need extra space for their belongings, whether it be for a weekend getaway or a trip to the hardware store. Overall, the HR-V LX's boot capacity provides ample room for all your storage needs, making it a practical and convenient choice for any adventure.
Honda Blog News at:
What engine does the HR-V LX 2023 have?
The HR-V LX 2023 is equipped with a powerful and efficient engine that ensures a smooth and enjoyable driving experience. This compact SUV is powered by a 1.8-liter 4-cylinder engine. This engine is known for its reliability and performance, delivering a balanced combination of power and fuel efficiency.
The 1.8-liter engine generates a maximum power output of around 141 horsepower and a torque of approximately 127 lb-ft. This provides the HR-V LX with ample power for daily commuting and highway driving, while still maintaining good fuel efficiency.
One of the advantages of the HR-V LX's engine is its fuel efficiency. With Honda's advanced engineering and technologies, the HR-V LX delivers impressive fuel economy ratings which is designed to maximize fuel efficiency without compromising on performance.
Additionally, the 1.8-liter engine is paired with a continuously variable transmission (CVT), which further enhances the overall driving experience. The CVT provides seamless acceleration and smooth gear transitions, ensuring a comfortable and effortless ride.
Overall, the HR-V LX 2023's engine offers a great balance of power, fuel efficiency, and reliability, making it an excellent choice for those seeking a versatile and efficient compact SUV.
What does HR-V LX stand for?
HR-V LX is a model variant of the Honda HR-V, a popular compact SUV. The term "HR-V" stands for "Hi-rider Revolutionary Vehicle," emphasizing the car's innovative design and elevated driving position. The "LX" designation, on the other hand, refers to the trim level of the HR-V.
In the Honda lineup, LX typically denotes the base or entry-level trim. It signifies a standard set of features and equipment, providing a good balance between affordability and functionality.
While specific features may vary depending on the model year and country, LX trims generally include standard amenities like air conditioning, cruise control, a rearview camera, a touchscreen infotainment system, and Bluetooth connectivity.
To illustrate, let's consider the 2021 Honda HR-V LX. This particular model comes equipped with a 1.8-liter four-cylinder engine, producing 141 horsepower.
It offers a spacious interior with comfortable seating for five passengers and Honda's versatile Magic Seat system, allowing for various cargo configurations.
The HR-V LX also features a suite of safety technologies, such as the Honda Sensing package, which includes collision mitigation braking, lane keeping assist, adaptive cruise control, and road departure mitigation.
Overall, HR-V LX represents the base trim level of the Honda HR-V, offering a well-rounded package of features and affordability for those seeking a compact SUV.