Finding the Perfect Pre-owned Honda for You
Are you on the hunt for a quality used Honda car in Port Moody or Vancouver? Look no further! We've curated a list of the best used 2022 Honda cars available in Vancouver, giving you peace of mind and confidence in your next vehicle purchase. From the sporty Honda Civic to the versatile Honda CR-V, our selection covers a range of models to suit your preferences and budget. Each car has been carefully inspected and has a comprehensive vehicle history report, ensuring transparency and reliability.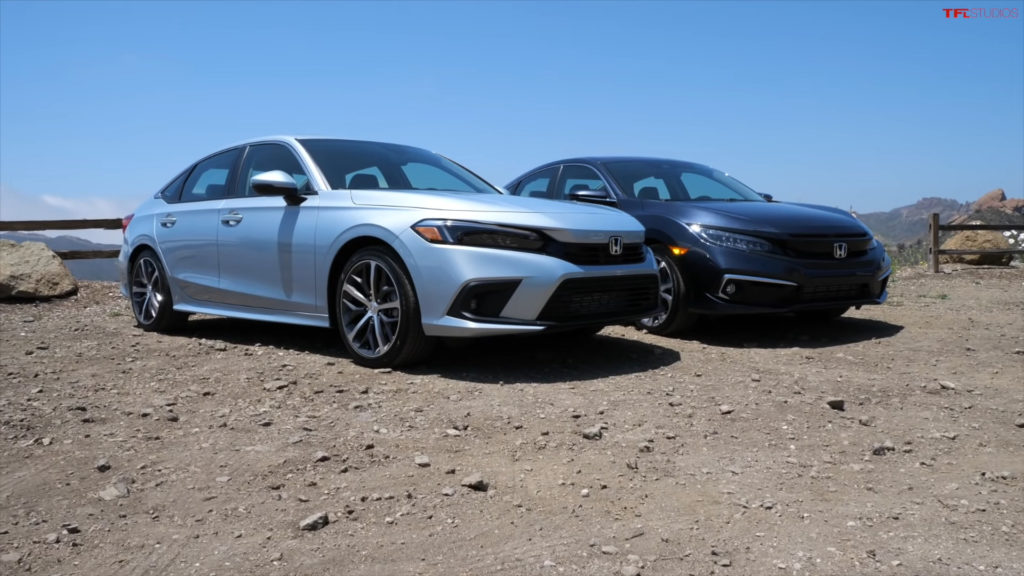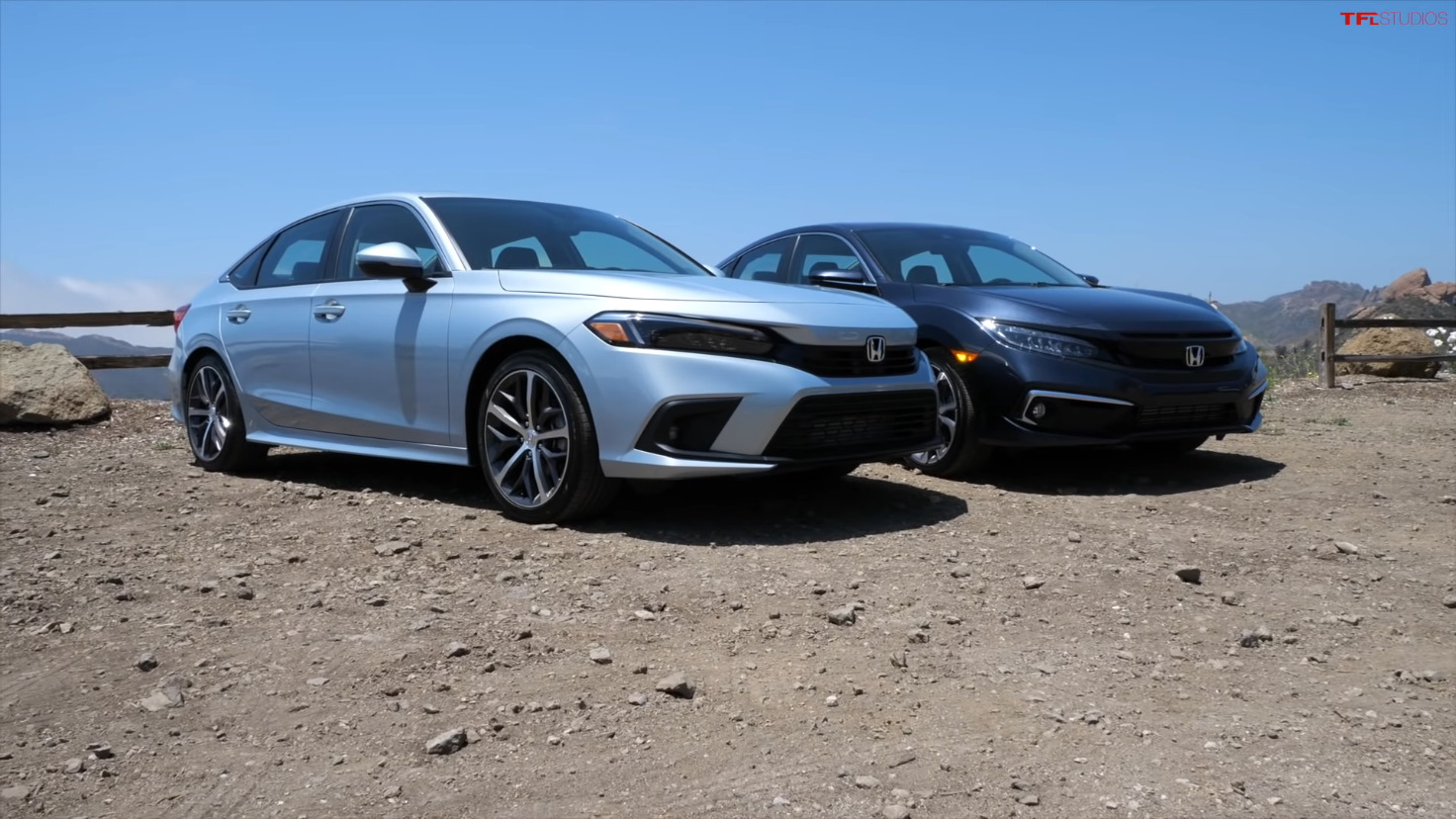 Buying Honda used cars in Vancouver, BC can be an intelligent financial decision, especially when you consider the exceptional value that Honda cars offer. Honda vehicles are a top choice among savvy car buyers because they are known for their longevity, fuel efficiency, and exceptional build quality. Whether you're a young professional looking for a compact car or a growing family needing an SUV, there's a used Honda car for you.
Advantages of buying a used Honda car
When purchasing used cars in Vancouver, there are several advantages to choosing a Honda. First and foremost, Honda cars are known for their exceptional reliability. Honda has a long-standing reputation for producing vehicles that stand the test of time, making them a wise investment for any car buyer.
In addition to their reliability, Honda cars offer excellent fuel efficiency. Whether commuting to work or embarking on a road trip, a Honda car will help you save on fuel costs, allowing you to enjoy more miles on the road without breaking the bank.
Another advantage of buying a pre-owned Honda car is the exceptional build quality. Honda vehicles are built to last, with high-quality materials and attention to detail. When you choose a second-hand Honda, you can be confident that you're getting a well-crafted vehicle that will provide years of enjoyable driving.
Furthermore, Honda cars hold their value well, making them a wise financial choice. Even as a used car, a Honda retains its resale value better than many other brands, meaning that when it's time to upgrade or sell your Honda, you can expect a higher return on your investment.
Overall, buying a used Honda car offers a range of advantages, including reliability, fuel efficiency, exceptional build quality, and strong resale value. By choosing a quality pre-owned Honda, you can enjoy the benefits of owning a high-quality vehicle without the hefty price tag.
Factors to consider when buying a used Honda car
When shopping for used cars for sale in Vancouver, it's essential to consider several factors to ensure you make the right choice for your needs and budget.
First, determine your budget and stick to it. Used cars can vary in price, so be sure to set a realistic budget that includes not just the purchase price but also ongoing costs such as insurance, maintenance, and fuel.
Next, consider the model and type of Honda car that best suits your lifestyle. Are you looking for a compact car for city driving, or do you need an SUV with ample cargo space? Consider your daily needs, whether commuting, running errands, or accommodating a growing family.
It's also essential to research the specific model and year of the Honda car you're interested in. Look for reviews, consumer reports, and reliability ratings to determine the overall performance and potential issues you should be aware of.
Remember to inspect the vehicle thoroughly before making a purchase. Check for any signs of damage, rust, or mechanical issues. Take the car for a test drive to assess its performance and handling. Have a trusted mechanic inspect the vehicle to ensure no hidden issues.
Lastly, consider the availability of spare parts and the maintenance cost for the specific Honda model you're interested in. While Honda cars are generally reliable, it's essential to have access to affordable parts and services to keep your vehicle running smoothly.
Top 5 Honda car models to consider in 2022
Honda Civic: The Honda Civic is a perennial favourite among car buyers and for a good reason. Known for its reliability, fuel efficiency, and sporty design, the Civic offers a comfortable and enjoyable driving experience. Whether you choose the sedan or the hatchback, you'll appreciate the Civic's responsive handling and advanced safety features.
Honda Accord: If you're in the market for a midsize sedan, the Honda Accord is an excellent choice. With its spacious interior, smooth ride, and impressive fuel economy, the Accord is perfect for daily commuting and long-distance driving. The Accord also offers a range of advanced technology features and a reputation for long-term reliability.
Honda CR-V: For those needing a versatile and practical SUV, the Honda CR-V is hard to beat. With its spacious cabin, generous cargo capacity, and comfortable ride, the CR-V is perfect for families and outdoor enthusiasts alike. The CR-V also boasts excellent fuel efficiency and a wide range of safety features.
A lot of Honda Models
Honda HR-V: The Honda HR-V is a compact SUV with a unique blend of style, versatility, and fuel efficiency. With its clever "Magic Seat" system, the HR-V can accommodate a variety of cargo and passenger configurations, making it ideal for those with an active lifestyle. The HR-V also offers a smooth and comfortable ride, making it a joy to drive.
Honda Pilot: If you need a larger SUV with ample seating and towing capacity, the Honda Pilot is a top choice. With its spacious and well-appointed interior, the Pilot offers a comfortable ride for all passengers. The Pilot also comes equipped with a range of advanced safety features and a powerful V6 engine for confident performance on the road.
These top 5 Honda car models offer a range of options to suit different preferences and needs. Whether you're looking for a compact car, a midsize sedan, or an SUV, there's a Honda model that will meet your requirements and provide years of reliable and enjoyable driving.
Where to find used Honda cars for sale in Vancouver
In Port Moody and Vancouver, there are several reputable sources where you can find quality pre-owned Honda cars. Here are a few options to consider:
Authorized Honda Dealerships: Honda dealerships often have a selection of certified pre-owned Honda cars that have undergone thorough inspections and have warranty coverage. Visiting an authorized dealership ensures you get a genuine Honda vehicle and access to professional service and support.
Online Classifieds and Marketplaces: Websites such as AutoTrader, Craigslist, and Kijiji have a wide range of used Honda cars listed by private sellers, dealerships, and brokers. These platforms allow you to filter your search based on location, price range, and specific Honda models.
Used Car Dealerships: Many car dealerships in Vancouver specialize in selling pre-owned vehicles, including Honda cars. These dealerships often have a diverse inventory and may offer financing options to make your purchase more affordable.
Auctions and Car Auction Websites: If you're comfortable with the auction process, attending a car auction or using online car auction websites such as Copart or IAA can be a great way to find second-hand Honda cars at competitive prices. However, it's important to research the vehicle's history and condition before bidding.
Private Sellers: Word of mouth or online platforms such as Facebook Marketplace or Buy and Sell groups can connect you with private sellers looking to sell their used Honda cars. While buying from a private seller may require more due diligence, it can offer negotiation opportunities and potentially lower prices.
When searching for used Honda cars in Vancouver, it's important to research, compare prices, and thoroughly inspect any vehicle you're interested in. Take the time to ask questions, request maintenance records, and schedule a test drive to ensure you're making a well-informed decision.
Tips for inspecting a used Honda car
Inspecting a used Honda car before purchasing is crucial to ensure you get a reliable and well-maintained vehicle. Here are some tips to help you with the inspection process:
Exterior Inspection: Start by examining the car's exterior for any signs of damage, rust, or repainted areas. Look for consistent paint colour, even panel gaps, and smooth operation of doors, hood, and trunk. Check the tires for wear and ensure they have the same wear.
Interior Inspection: Once inside the car, check for any signs of wear and tear on the seats, dashboard, and controls. Test all the features and functions, including the air conditioning, audio system, and power windows. Look for any unusual odours or stains indicating water damage or neglect.
Mechanical Inspection: Have a trusted mechanic inspect the car for you. They can assess the engine, transmission, suspension, brakes, and other mechanical components for any signs of damage or wear. A comprehensive inspection can help identify potential issues and give you peace of mind.
Vehicle History Report: Always request a vehicle history report, which provides information about the car's ownership, accident history, service records, and more. This report can give you valuable insights into the car's past and help you make an informed decision.
Test Drive: Take the car for a test drive to assess its performance and handling. Pay attention to how the vehicle accelerates, brakes, and steers. Listen for any unusual noises or vibrations. Test the air conditioning, heating, and all other features to ensure they function correctly.
By following these tips, you can ensure that the used Honda car you're considering is in good condition and meets your expectations. Taking the time to inspect the vehicle thoroughly can save you from potential headaches and costly repairs down the road.
Financing options for used Honda cars
When it comes to financing a used Honda car in Vancouver, there are several options available to make your purchase more affordable. Here are some financing options to consider:
Bank Loans: Many banks offer auto loans specifically for used cars. These loans typically have competitive interest rates and flexible repayment terms. Contact your local bank or credit union to inquire about their loan options for used Honda cars.
Dealership Financing: Authorized Honda dealerships often have financing departments that can assist you in securing a loan for your Honda vehicle. These dealerships may offer special financing deals and promotions, making it more convenient to finance your purchase directly through them.
Online Lenders: There are various online lenders and financial institutions that specialize in auto loans. These lenders often have a quick and straightforward application process, allowing you to compare multiple loan offers and choose the one that best suits your needs.
Credit Unions: If you're a member of a credit union, they may offer competitive auto loan rates for pre owned Honda vehicles. Credit unions are known for their personalized service and member-friendly terms, making them a popular choice for car financing.
Personal Loans: If you have a good credit score and a stable income, consider taking out a personal loan to finance your Honda. Personal loans typically have higher interest rates than auto loans, but they offer more flexibility in how you use the funds.
Before committing to any financing option, compare interest rates, loan terms, and additional fees or charges. Consider how much you can afford to borrow and what monthly payments fit within your budget. It's also a good idea to get pre-approved for a loan to have a clear understanding of your budget when shopping for a used Honda car.
Maintenance and servicing tips for used Honda cars
Proper maintenance and regular servicing are essential to keep your pre-owned Honda car in optimal condition and longevity. Here are some maintenance tips to help you keep your Honda running smoothly:
Follow the Manufacturer's Maintenance Schedule: Refer to your Honda car's owner's manual for the recommended maintenance schedule. This schedule outlines the specific services, such as oil changes, tire rotations, and filter replacements.
Choose Genuine Honda Parts: When replacing parts or performing repairs, always choose genuine Honda parts. Genuine parts are specific for your Honda car and offer the best fit, performance, and durability. Using non-genuine parts may compromise the safety and reliability of your vehicle.
Regularly Check Fluid Levels: Keep an eye on the fluid levels in your Honda car, including engine oil, coolant, brake fluid, and transmission fluid. Low fluid levels can lead to costly damage and affect the performance of your vehicle. Follow the recommended intervals for checking and topping up fluids.
Fluids & Filters
Inspect and Replace Filters: Air filters, oil filters, and fuel filters play a crucial role in maintaining the performance and efficiency of your Honda car. Regularly inspect these filters and replace them as recommended by the manufacturer.
Keep Your Honda Clean: Regularly wash and wax your Honda car to protect the paintwork and prevent rust. Clean the interior regularly, vacuuming the carpets and upholstery and wiping down surfaces. A well-maintained and clean vehicle not only looks better but also retains its value.
Address Issues Promptly: If you notice any unusual noises, vibrations, or warning lights, don't ignore them. Addressing issues can prevent further damage and costly repairs. Take your Honda to a trusted mechanic for diagnosis and repair.
Take advantage of this opportunity to own a quality vehicle at a fraction of the cost of a new one. Visit our Vancouver dealership or browse our online inventory to find your perfect used Honda car today. Buy used cars in Vancouver and experience the reliability and performance that only a Honda can deliver.
Blog News at:
The Secrets Behind Honda HRV's Impressive Fuel Economy
Your Ultimate Guide to the Honda Odyssey
Exploring the White Honda Odyssey: Unleash the Adventure